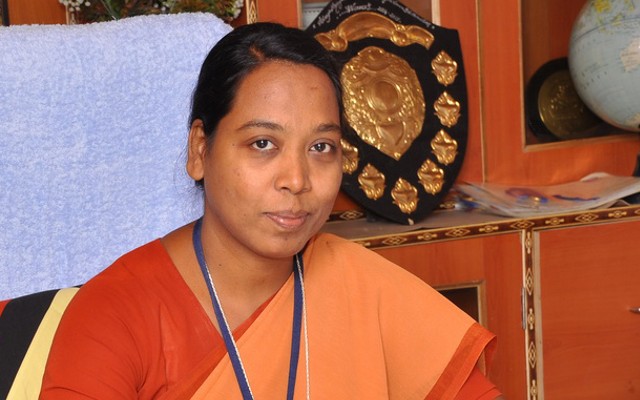 DR.SR.SHINY K.P.
Principal
JMJ College for Women, Tenali
Warm welcome to JMJ College for Women

We the JMJ College focus on delivering holistic education that ensures physical, mental and spiritual development of every student entrusted to us. We enjoy a reputation for academic excellence and for educating young girls to serve the society and to become integrated women leaders of home and society.

We impart quality education to the students through committed quality professionals. We provide a balanced environment focused on shaping the youth into leaders of tomorrow by offering comprehensive education through a developmental approach.

The college ambience promotes order, independence, a love for learning and a sense of social responsibility. The effective use of technology in teaching and learning process enthuse the students to become more competent and confident.  In response to the needs of students in today's rapidly changing world, we equip our students with effective learning techniques to succeed and to obtain a bright future.

I encourage all our students and parents to visit our campus often to discuss matters involving academic progress and their concerns.

I wish all the students a successful and enjoyable educational journey and wonderful learning experience at JMJ.